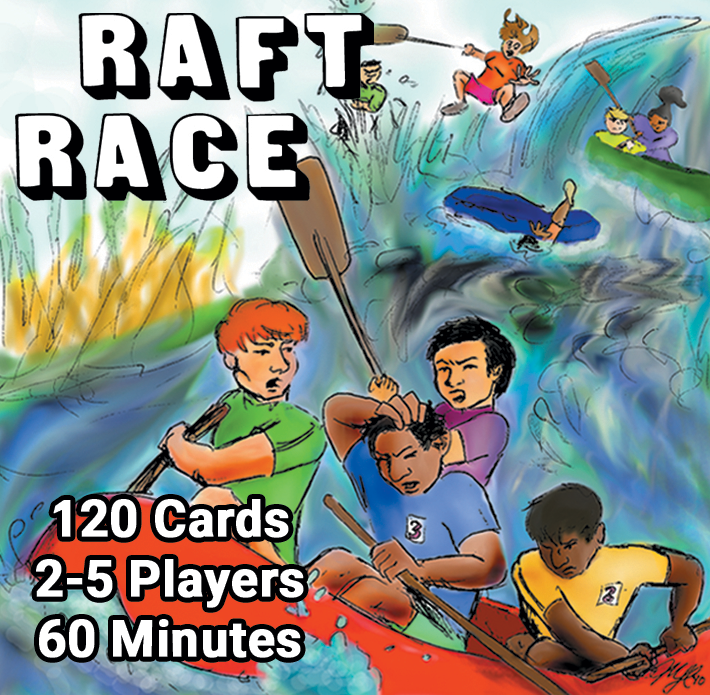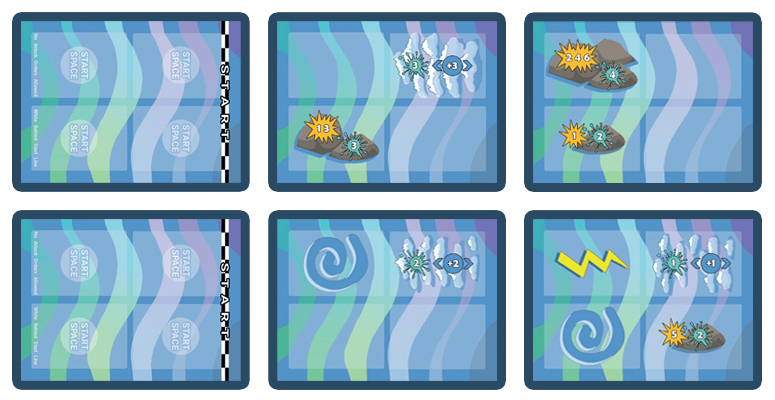 Attention all departments, fraternities, sororities, and campus clubs of College State University! You are hereby invited to participate in the annual white water river raft regatta! Each team must select your most energized, hardy river warriors to compete in the event. To enter, you will need to either homebuild, rent, or purchase a suitable raft and present all paperwork to administration hall before finals week. Candidates still on probation from last year need not apply. Waivers will need to be signed and submitted, as well as documentation of a parent or guardian's approval if you are under 18. We hope to see you all on race day, and don't forget to bring your school spirit!
Type: Card Game
Standard Cards: 120
Players: 2-5
Ages: 13 and up
Playing Time: 60 min
Complexity: Moderate
Released: 2010
Players participate in a college river raft regatta, each one trying to be the first to cross the finish line, and not get disqualified in the process. Each player assumes control of a team, each team having its own special abilities reflecting a stereotypical college social group. Players choose orders to give to their teams in secret, and then reveal and carry them out. Meanwhile, players must battle against the river current which is constantly haranguing them, and if not that then there is always the not-so-little problems created by the other players. Perhaps you'll receive a paddle to the face or a keg thrown at you. Countless mishaps are bound to occur from the shallows, rocks, and rapids that suddenly appear downstream to ruin everyone's day. A little foresight, a bit of luck, and a carefree attitude will get you down from one end of this river to the other. Raft Race is easy to learn, but requires skill to master. Unlike other race games, being in the lead most of the game does not guarantee certain victory, though it helps. Game contains mild references to the consumption of adult beverages, controlled substances, and loose behaviors. It is about a college event, after all.
RAFT RACE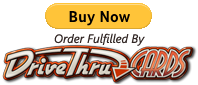 $25.00 – The complete boxed card game!